Do I need to get my new car serviced at the dealer to maintain the warranty?
The answer is NO, to maintain your manufacturer's warranty you need to comply with the following:
Have your vehicle serviced at a licenced workshop by licenced technicians
The parts fitted to your vehicle match or exceed the manufacturer's requirements
The service centre follows the service procedure set out by the manufacturer
Your vehicle is serviced within the timeline set out by the manufacturer (Check your Log Book)
Your log book is completed and stamped by the Service Centre
At Autobahn we comply with these requirements!
Can non-genuine parts be used in a new car service?
At Autobahn we only use Ryco filters and Castrol oils to service your vehicle. Ryco is the only aftermarket filter company available in Australia that does independent testing on the performance of "genuine" filters. Hence they ensure all Ryco filters meet or exceed these performance specifications. Ryco will guarantee that FACT!
Castrol is a trusted brand worldwide. Castrol products have the specifications required to maintain your new car warranty.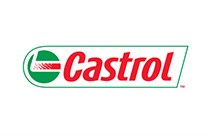 How often should I get my car serviced?
There a many myths around the service interval times of vehicles. Not only do vehicles need to be serviced via kilometres travelled, but period of use also. The reason for this is that the oils used in your vehicle deteriorate, and, contaminates from combustion etc build-up over time.
Every car is different, it is best to follow the guidelines set out in your vehicles owner's manual. Remember manufacturers spend billions of dollars manufacturing the vehicle and engineering its service procedure to maintain the performance and economy of the vehicle.
Is the "interim" service really necessary on my vehicle, as I travel very little km?
Most vehicle manufacturers require vehicles operating under 'severe driving conditions' to be serviced more frequently. (Requirements usually stated in your cars owner's manual)
These conditions include:
High percentage of stop and go traffic, typical of city traffic
Long periods of engine idling
Regular short trips
High temperature driving conditions such as towing
Operation in regions with high dust levels
These conditions account for almost all of Western Australia driving. So be sure you read your Owner's manual/handbook or talk to your Autobahn Service Technician for more information.
If I am not 100% satisfied with the service I received at an Autobahn Mechanical and electrical service centre, who can I contact?
We at Autobahn work hard at providing the best possible service, we value all feedback. Positive feedback ensures that we are on the right track, and suggestions or negative feedback allows us to make changes and improve our service.
We would be happy to hear from you, you can contact us at info@autobahn.net.au
What is Autobahn's lifetime workmanship and minimum 12 month on all parts guarantee?
At Autobahn we are confident in the ability of all our technicians, hence guarantee their workmanship for lifetime!
Since we only use top quality parts at Autobahn, we guarantee any part we supply and fit on your vehicle has a minimum of 12 months warranty for total peace of mind!
I have entered Autobahn's Free Service Competition! How do I know if I have won?
You will receive an email from us to the email address used to enter the service competition.
Check out our Facebook page, we are constantly giving away service vouchers and other cool items!
What is included in Autobahns complimentary wash and vacuum?
At Autobahn we love all cars, old and new and believe a clean car is a happy car, hence offer a complimentary wash and vacuum with every service (*conditions apply)
This includes:
External wash of vehicle using environmentally conscious detergents
Vacuum of floor and seats of vehicle
Clean windows using environmentally conscious cleaners
Blacken tyres
What is Autobahn's Price guarantee?
We guarantee that our price will never exceed the quote. We will never perform any repairs without prior approval.