A worn out transmission can cost thousands $$$$ to repair and leave you stranded. We at Autobahn can help prevent this by providing a transmission service using only top quality Ryco filters and Castrol oils.
Ask your service manager for more information.
For more information on the fluids we use visit Castrol
or more information on the filters we use visit Ryco filters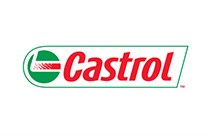 Similar Services
New Car Log Book
Autobahn service centres are authorized to carry out New Car manufacturer's log book services.
Diesel Servicing
Autobahn can provide you with diesel servicing, diagnosis and repair.
Fixed Price Service
Let Autobahn carry out a fixed price major service on your vehicle.
Car Services by Make
We offer services for a wide range of makes and models. If you don't see your make below select one of our other service options or get in touch for more information.
Toyota Car Servicing
Service your Toyota vehicle at an affordable price at your local Autobahn service centre.
Full Details