Diesel servicing, diagnosis and repair
At AutoBahn our technicians are well versed with modern diesel systems including common rail systems. We fully understand this technology and what is required to keep these cars, SUV's and 4WD's performing well for the long term.
Poor or irregular diesel servicing is the most common cause of modern diesel vehicle breakdown or failure.
Preventing relatively small diesel problems from becoming large $$$$ ones, be aware of early warning signs such as:
Tell-tail warning light illuminated on the dash
Blowing excessive amounts of smoke from the exhaust (noticed in the rear view mirror or by a friend)
Lacking power
Engine stalling for no reason
Abnormal engine noises
Autobahn available Diesel Services and Repairs
The store manager may contact you to offer the following:
Comprehensive maintenance service including diesel oil change and filter(s)
Induction system cleaning
Injection system cleaning
DPF (Diesel Particulate Filter) chemical/regeneration
DPF (Diesel Particulate Filter) diagnosis and replacement
Installation of diesel water separator kits
When a diesel engine has an issue, it often leads to more severe problems. Book a diesel service today to avoid the harm tomorrow.
For more information on the fluids we use visit Castrol or more information on the filters we use visit Ryco filters.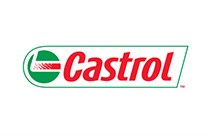 Plus Complimentary Car Clean
Includes Wash, Vacuum, Clean Dash, and blacken tyres.
Carbon Neutral
Autobahn use premium Castrol oil that is carbon neutral. To find out more
click here
.
Similar Services
General Enquiry
Have a question? Not sure what you need?
Obligation free inspections.
Maxi C Service
Our Maxi C Service will give you total peace of mind!
Maxi B Service
Autobahn's Maxi B Service will keep your car running smooth, efficient and cool.