We will bring your car up to scratch and have it running smooth and efficient again. Combining our Full Service, Electronic Tuning, Transmission Service, Differential Oil Change, Cooling System Flush including environmentally conscious waste disposal and also your cars Brake Fluid is flushed to maintain your brakes hydraulic system. We'll inspect your car top to bottom and report anything of concern!
You also receive a Complimentary Car Clean – Wash, Vacuum, Clean Dash and Blacken tyres.
Service Includes:
Transmission Service
Differential Oil Change
Cooling System Flush
Brake Fluid Flush
Book the most comprehensive check and service available with Autobahn.
(Price Based on Small 4cyl Passenger Vehicle)
*Includes up to 5lts of quality Castrol motor oil.
*Air and Fuel Filters EXTRA, Platinum Plugs incur a surcharge.
*Non ABS Brake System – ABS Systems can incur a surcharge.
*Additional costs may be incurred for 4WD, commercial, imported and some late model vehicles. Ask your service manager.
For more information on the fluids we use visit Castrol or more information on the filters we use visit Ryco filters.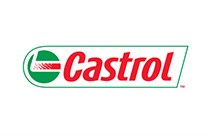 Plus Complimentary Car Clean
Includes Wash, Vacuum, Clean Dash, and blacken tyres.
Carbon Neutral
Autobahn use premium Castrol oil that is carbon neutral. To find out more
click here
.
Similar Services
General Enquiry
Have a question? Not sure what you need?
Obligation free inspections.
Maxi B Service
Autobahn's Maxi B Service will keep your car running smooth, efficient and cool.
Maxi A Service
Maxi A Service will restore your cars economy and reliability.